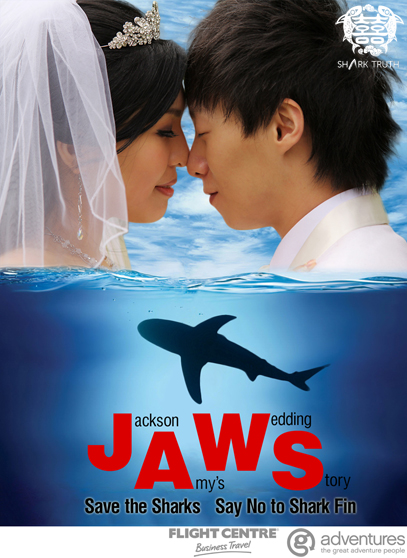 Wedding banquet location: Vancouver, BC, Canada
Number of Guests: 230
Amy and Jackson's story:
We quickly fell in love with each other after meeting for the first time in our teen years. We were blessed to have gone through 9 years of bitter and sweet only to have grown more in love with each other as we step into our marriage. Throughout the years, we love watching movies together and Jackson has always loved animals since he was young. One time, we encountered the movie Sharkwater. It truly opened our eyes about the cruelty of shark finning. Thus, we decided to omit the shark fin soup for our wedding banquet. We were hesitant to tell our parents at first, but they were surprisingly very supportive about it. We are also grateful that the restaurant manager was kind enough to substitute it with the bird's nest soup. We know that the impact we're making is tiny, but we hope to do our part to save one shark at a time!!!
After entering the contest we decided to make our own video to spread awareness of why we need to save sharks. please watch our video on you tube in English HERE or mandarin HERE vote for us if you like it.
Voting are now CLOSED.
Drop a quick note to your favourite couple and congratulate them on their Fin Free journey.