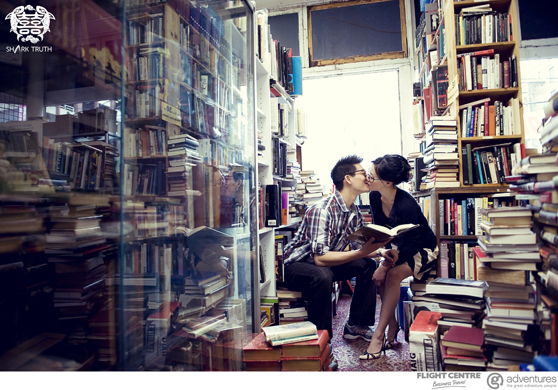 Wedding banquet location: Vancouver, BC, Canada
Ashley and Winston's story:
We went to see the movie Sharkwater on our unofficial "First Date". The official first date was actually a romantic dinner that took place a week later, which was set a month in advance due to our busy schedules. Before that day arrived however, Winston heard that there is a shark movie playing at a small local theater for a limited time. Knowing how much I would enjoy the movie, he couldn't wait and asked me to go with him. The old theater with its popcorn littered floor combined with the serious premise of the movie, really were not an ideal choice for impressing someone on a first date. Yet we thoroughly enjoyed the movie and came out of it knowing the reality of shark finning. It made such a strong impact on us that we vowed to avoid shark fin soup and stop contributing to these unnecessary slaughters. When we got engaged, it is without question that shark fin would not make an appearance on our menu. We're happy to see some Chinese restaurants have decided to stop serving shark fin. We hope you'll join us in supporting this worthy cause.
Please leave a comment to vote for us, each NEW person who comments is 1 more vote
Comments are now CLOSED winners will be announced August 1st