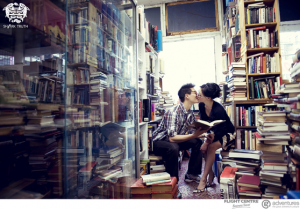 Congratulations to Ashley and Winston, our winners of the Early Birds Love Bird prize. They will be taking home two Shark Truth t-shirts and a Sharkwater DVD signed by Rob Stewart.
Voting for this years Happy Hearts Love Sharks wedding contest will start on June 8th so there is still time to complete your entry. Couple entries will be accepted until July 27th.
Complete your entry online or email cecile@sharktruth.com for more information.
Support Shark Truth. Purchase your own Shark Truth t-shirt here.