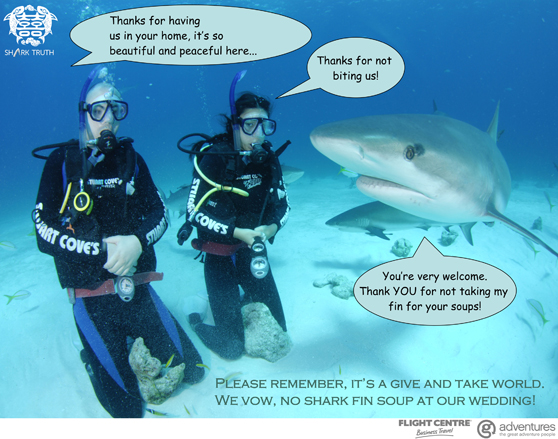 Wedding banquet location: Vancouver, BC, Canada
Number of Guests: 130
Holly and Patrick's story:
Holly and Patrick met in Edmonton at the University of Alberta in 2007. Since then they have discovered that they have many things in common. For instance, they both share a love for travel and have visited many beautiful places together. In 2007, they travelled to Ko Tao, Thailand, where they discovered the beauty of the under water world.
Patrick has always loved all animals and has instilled his appreciation in Holly very deeply. Patrick's philosophy is to let the living live. In 2010, they got up close and personal with sharks during their dive in Nassau, Bahamas.
"We dove with them, we saw them in their natural habitat and we shared a mutual respect between human and shark."
Please leave a comment to vote for us, each NEW person who comments is 1 more vote
Comments are now CLOSED winners will be announced August 1st