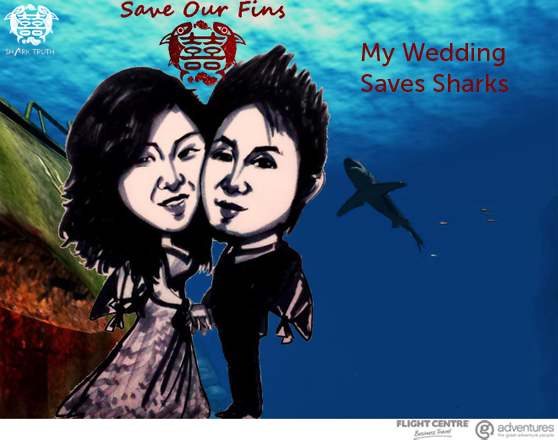 Wedding banquet location: Melaka, Malaysia
Number of Guests: 300
Jaclyn and Robin's story:
It's about scuba diving and conservation that bought us together. We share the same passion towards the oceans.
We are in the bid to save sharks. Sharks are becoming extinct today because of finning – just to serve the infamous delicacy. Sharks finning is the act of cutting off the fins of living sharks and then throwing their bodies back in to the sea. Only 5% parts of sharks being consumed, the rest was disposed off. Cruel isn't it? Let us join hands not to serve SFS. When buying stops and the killing can too.
Please leave a comment to vote for us, each NEW person who comments is 1 more vote
Comments are now CLOSED winners will be announced August 1st