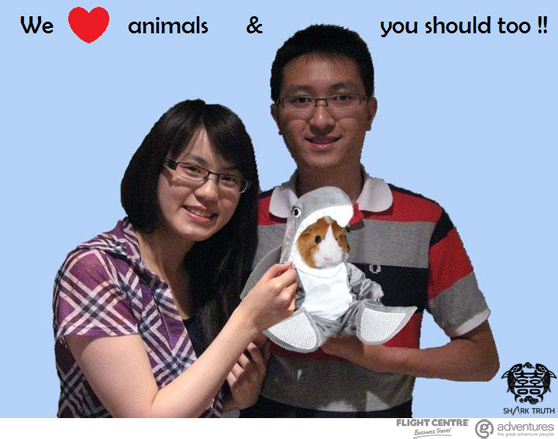 Wedding banquet location: Richmond, BC, Canada
Number of Guests: 150
Kaman and Felix's story:
We met each other through volunteering at a seniors home almost 8 years ago. Since then, we love smiling together, we love learning together, we love volunteering together, we love visiting zoos and aquariums together, we just love spending time together…………..
After dating for almost 8 years, we have decided to tie the knot. Not only are we going to host a fin free wedding banquet in Canada, but we are also planning to host a joint wedding reception with Kaman's sister (who is also getting married in the near future) in Hong Kong for our Hong Kong relatives and friends . In order to raise awareness of shark finning and to spread the fin free message to more people, we will not be serving shark fin there as well. We are hoping to make a change and save as many sharks as we can.
Voting are now CLOSED.
Drop a quick note to your favourite couple and congratulate them on their Fin Free journey.