Bonica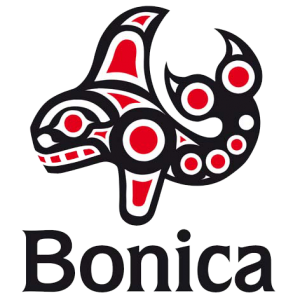 Bonica precision inc. has been serving scuba divers since 1985. In the past 2 decades, Bonica's product line has focused on cameras, underwater imaging and accessories. Today, Bonica enjoys a reputation as a manufacturer and distributor of quality, high-value underwater video systems. We take a special pride in our unique, patented "double protection" housing, and industry-leading underwater LED video light. We also carry an innovative "Seashell' housing which can be adapted to virtually any pocket-sized, point and shoot camera. In addition to our own brand, Bonica offers packages with Sony and JVC cameras. And, of course, Bonica distributes DCIEM Manuals and Tables.
We believe that the well-being of recreational scuba depends on the attraction of new divers with underwater video camera systems. In a time of exponential growth in social media, Bonica recognizes videography as an important new element for divers. Our mantra is, "Tell Your Story With Video!"
Bonica has enjoyed being a long time partner of Shark Truth and the Happy Hearts Love Sharks wedding contest; we are proud to continue supporting the campaign for healthy and biodiverse oceans.
Learn more at bonicadive.com